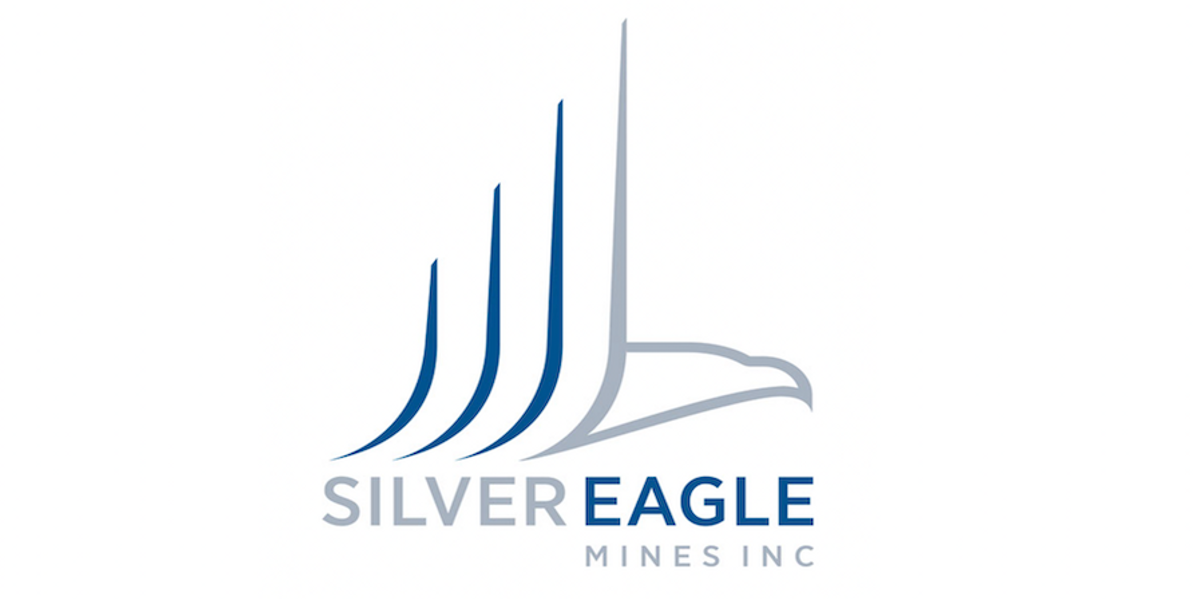 Silver Eagle Mines (CSE:SEM) Investor Presentation
Insight
Food insecurity is a significant problem affecting people around the world. It is estimated that almost 10% of the world's population faces severe food insecurity and is expected to increase by around 35% over the next 40 years.
To establish food security, agricultural production must increase significantly by 70% to meet the needs of a growing population. To increase crop yields, nutrient management practices and fertilizer technologies must be used since fertilizer products are responsible for more than 50 percent of crop yields.
The global phosphate market is estimated to reach US$90.25 billion by 2028 at a CAGR of 5%. Considering that the United States imported 57% more phosphate in 2021 than the previous year, this indicates that more sources of phosphate are needed.
Silver Eagle Mines (CSE: SEM) embodies its simple career business strategy, "Blow It Up. Dig it. Grind it. Pack it. And ship it by rail," using an open-air direct-shipment system that brings truly organic phosphorus to market, straight to the application. The company's goal is to produce the only certified raw rock organic phosphate eligible for organic agriculture in the United States, specifically targeting factory farms and the US$59.28 billion organic food market.
The organic food market in the United States is growing due to factors such as growing consumer health awareness and growing environmental concerns due to the heavy use of pesticides, chemical fertilizers and other chemicals in conventional farming. As a reagent, Murdock Mountain Raw Rock Organic Phosphate is ideally suited to rejuvenate soil to serve the fast-growing organic food market.
The Company's Murdock Mountain Phosphate Project is located in Nevada. It has a historical resource, not conforming to the 43101 standard, of 8 to 18.4 million tonnes at an estimated 15% phosphorus content. The resource lies on the surface for 8 miles, 5 meters wide and 5 meters deep.
Raw phosphate ore suitable for direct application is extremely rare, with only 5% of the world's phosphate ore having the necessary purity. Most raw phosphate must be processed to remove impurities that harm plant growth, such as uranium, thorium or heavy metals. Murdock Mountain Phosphate can be applied directly to crops without any treatment due to the uncommon type of occurrence hosted by oolitic limestones.
Focusing on quarrying, the company's mining process is economical due to the purity of the ore. At a recent conference, Robin Dow, CEO, said, "The important thing to remember is that it's simple. We will go into production for less than $300,000. We have to drill holes, drop the dynamite, collect the ore, drive to the warehouse, dump it in a hopper, bag it and put it on the tracks, across the street to California .
An experienced management team directs the company towards the production of its unique product. Robin Dow, CEO, has over 35 years of experience in financing public resource companies and has raised over $150 million. G. Michael Newman, Director, has served in publicly traded companies for over 20 years as a corporate director. Ed A. Beaman has over 35 years of experience in the natural resources industry as an engineer leading energy projects through to production. Other administrators and consultants bring varied experiences to the project, which builds trust in the company.
Company Highlights
Silver Eagle Mines has a unique asset containing raw phosphate ore suitable for direct application in organic farming.
Once in production, the company will produce the only large-scale certified organic phosphate in the United States.
Murdock Mountain Raw Organic Phosphate is perfectly suited to serve the fast-growing US$59.28 billion organic food market.
The company aims to complete a preliminary economic estimate (PEA) related to the NI-43-101 resources by Q3-4 in 2023 and in Q1-3/2022 to conduct an exploration program to confirm and expand the known deposit .
The Company's project, Murdock Mountain, produces phosphate ore that does not require costly processing before it is usable.
key project
Murdock Mountain Phosphate Project
The Company's phosphate project is located in Nevada, a politically safe and mining-friendly jurisdiction. Silver Eagle Mines is working with the United States Bureau of Land Management to finalize the grant of an exploration permit to proceed to production.
Project highlights:
Encourage historical data: The project has a historical non-43-101 compliant resource estimate of 8.7 to 18.4 million tonnes at 15 percent phosphate from 1984. The company is currently working to confirm and possibly expand the deposit known.
A certified organic source of raw phosphate: Most of the world's phosphate is a soluble chemical that must be regularly applied. Murdock Mountain ore is organic and insoluble, allowing it to regenerate soil for up to a decade.
Suitable for direct application: Silver Eagle Mines' end product is suitable for direct application in organic agriculture, an attribute less than 5% of the world's phosphate ore possesses. Most phosphate ores must be treated to remove impurities that would otherwise harm plants. Murdock's product does not contain any harmful contaminants such as uranium and heavy metals.
Management team
Robin Dow – HBA, MBA, FCSI, CEO and Director
Robin Dow has 35 years of financing public resource companies, raising over $150 million since 1998. CEO of SEM, Dabros Mining Corp and Ore Chimney Gold Inc. SEM is Dow's 20th company since 1988.
G. Michael Newman – Director
G. Michael Newman has served on the boards of 15 TSX and TSX.V companies since 1997. Newman is the founder and was President and Chief Executive Officer between 1997 and 2009 of InterRent REIT (IIP.UN-TSX) ; the president of KE Real Estate Holdings Inc., a private real estate company in the Greater Toronto Area; Chairman of the Board of Directors of Peninsula Capital Corporation, an American owner-operator of single family rentals (SFR); and the Independent Review Committee of Energy Income Fund and Citadel Income Fund, two mutual fund trusts listed on the TSX.
Ed A. Beaman – Engineer P., Director
Ed Beaman, Vice President, Operations and Engineering, Kulczyk Oil Ventures, has over 35 years of experience in oil and gas operations, engineering, and exploration and development projects evaluating projects in Canada, the United States States, Colombia, Peru, Bolivia, Trinidad, Egypt, Romania, Poland, Slovenia, Russia and Ukraine. Mr. Beaman, P.Eng., a member of APEGGA, graduated from the University of Manitoba with a Bachelor of Science in Engineering (Geology).
Kristine Dorward – Chief Technical Consultant
Kristine Dorward has over 20 years of experience in the pharmaceutical and biotechnology industry, holding leadership roles in licensing, acquisitions, marketing and business development in global markets. Ms. Dorward has performed numerous due diligence assessments in planning pipelines and acquisitions to drive business growth and is a member of the Institute of Corporate Directors (ICD) and the National Association of Certified Valuators & Analysts (NACVA). Dorward was a former director of a TSX-listed company. Ms. Dorward has been an independent consultant in the biotech/pharmaceutical industry from March 2021 to present.
Marco Montecinos, B. Sc. – Geologist
Marco Montecinos is a geologist with over 38 years of experience in mineral exploration and business development projects in the Americas. Montecinos currently works as a business development consultant to several junior exploration companies in the western United States. Montecinos was instrumental in the discovery of the Marlin deposit in Guatemala and other gold deposits in Nevada, Mexico and Central America. He is President of Tigren, Inc., a Nevada-based exploration services company that has provided technical services to the mining industry for 28 years. He holds a bachelor's degree in mathematics (geology emphasis) and a minor in physics from Western Colorado University (formerly Western State College) in Gunnison, Colorado.