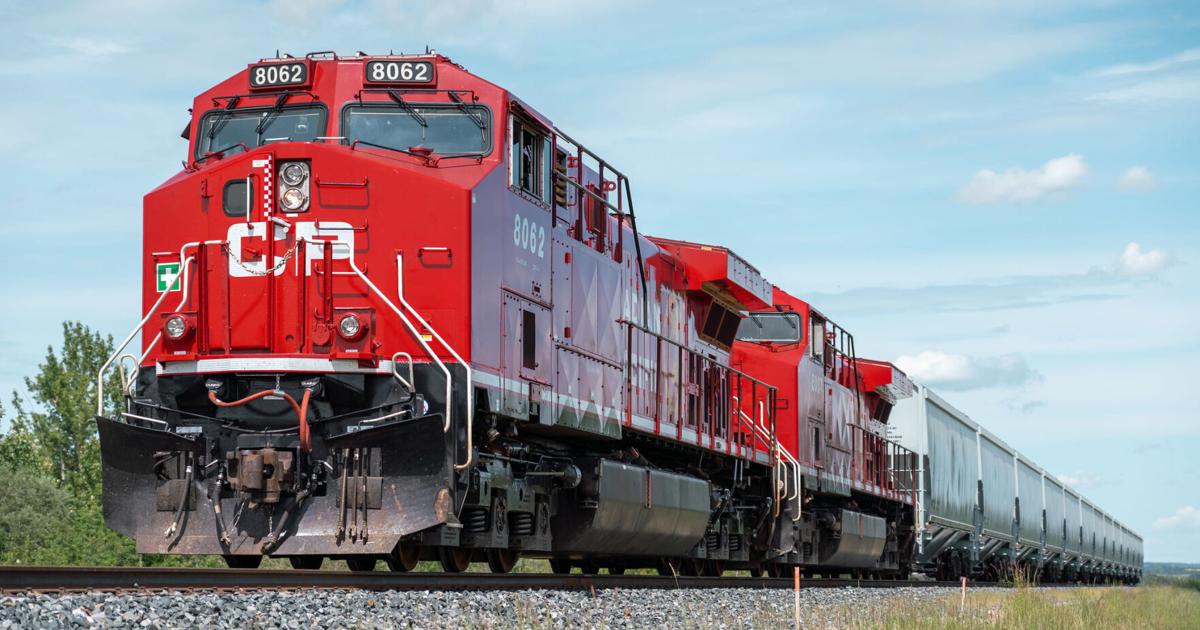 Potential Potash and Phosphate Shortage, Latest Ingredient of 'Perfect Storm' According to Growers, Economists and Soil Experts | Business
A possible halt to rail traffic in Canada could further hamper spring planting in North America if a labor dispute is not resolved quickly.
A majority of workers at Canadian Pacific Railway Ltd., one of Canada's largest railroad companies, voted to strike on March 16 if their demands are not met. In the days that followed, Nutrien Ltd., which produces row-crop fertilizers and other inputs, called on the Canadian government to intervene, saying the strike could prevent the distribution of potash, nitrogen and other soil nutrients in time for spring planting.
Trent Roberts, assistant professor of crop, soil and environmental sciences for the University of Arkansas Agriculture System Division, said that while most growers in the state have already acquired the inputs they need for this planting season, the CP Rail strike is just one element. of a "perfect storm" that will likely affect growers.
"The biggest issue here is that all of these fertilizers are traded globally and impacted by supply and demand across the world, like commodities," Roberts said. "Therefore, even if we have access to fertilizers, the price we will be forced to pay will be dictated by supply, demand and world prices."
Canada produces approximately one-third of the world's potash, making it the world's largest producer. The ongoing military conflict in Ukraine and accompanying economic sanctions could hamper potash exports from the world's second largest producer: Russia.
Scott Stiles, extension economist for the Agriculture Division, said the situation between Russia and Ukraine will likely affect fertilizer prices in at least one of the following ways.
"Although economic sanctions against Russia do not explicitly include fertilizers, most countries are currently unwilling to buy from Russia," Stiles said, adding that those same countries are also unwilling to buy. to neighboring Belarus, which is often seen as a Russian proxy. "This stems from banking and financial restrictions, the possibility of future fertilizer sanctions and shipping issues from the Baltic or the Black Sea – for example, additional insurance costs and associated risks."
Stiles said rising fertilizer prices clearly correlate to Russia's invasion of Ukraine.
"Over the past two weeks, the average US Gulf urea price has increased 26% to $136 per tonne," he said. Diammonium phosphate, or DAP, "is up 32% or $213 a tonne since Feb. 1. Potash has risen for four straight weeks."
Roberts said when it comes to potash, the real pain for Arkansas producers will be at least somewhat delayed.
"Most of the potash our growers will use for the 2022 growing season has already been delivered to the co-op or fertilizer dealer," Roberts said. "Where the shortage of supply – from Canada or other places – is going to hurt is this summer and fall for the 2023 crop."
The United States imports about 17% of the world's potash, second only to Brazil, which imports about 20% of the world's supply.
Prices for fertilizers – as well as herbicides and other common agricultural inputs – were already significantly higher for buyers in the United States and elsewhere in the world, even before the Russian invasion of Ukraine. China's decision in 2021 to drastically reduce fertilizer exports and pesticide production has contributed significantly to the situation, Roberts said.
"When you have a producer like China, which has over 40% of the total processed phosphates, decide that they won't participate in the market, that has a huge and resounding impact on supply and cost," said- he declared.
Although the United States imports phosphates, it also produces significant amounts, Roberts said.
Many global potash and phosphate producers cut production in 2019, due to expectations of lower demand. When the COVID-19 pandemic spread in 2020 and much global trade came to a near halt, producers further reduced production.
However, those projections turned out to be wrong – potash and phosphate were actually more in demand than they were pre-COVID.
"The increased demand, coupled with lower than normal production and additional supply chain issues, is what is making 'mined' nutrients like phosphate and potash much more expensive than usual," said Roberts.
Roberts said current economic estimates within industry trade groups such as The Fertilizer Institute put the period of market recovery and stabilization for fertilizer inputs at 18 to 24 months as production gradually catches up. Requirement.
"The scariest thing for me is the urea/nitrogen fertilizer prices," Roberts said. "We can produce about 80% of the nitrogen fertilizer we need here in the United States. However, nitrogen fertilizer prices are directly impacted by natural gas prices. As natural gas prices continue to rise and countries like China and Russia limit their exports, market volatility and nitrogen fertilizer costs could be even worse than potash and phosphorus are currently.